The goal of the "Adopt A Sea Dragon Program" is to successfully breed the Leafy Sea Dragon in captivity to prevent the capture of wild caught Leafy Dragons for display in public aquariums.
We believe this project will make a significant impact in saving our ocean and protecting our coral reefs, the animals that live there, and the people that surf and swim there. We invite you to be a part of this earth changing, grass roots project now by making a tax free contribution to the Seahorse Hawaii Foundation a 501(c)3 organization with Federal EIN # 20-5592772 and State of Hawaii Tax ID # W37503643.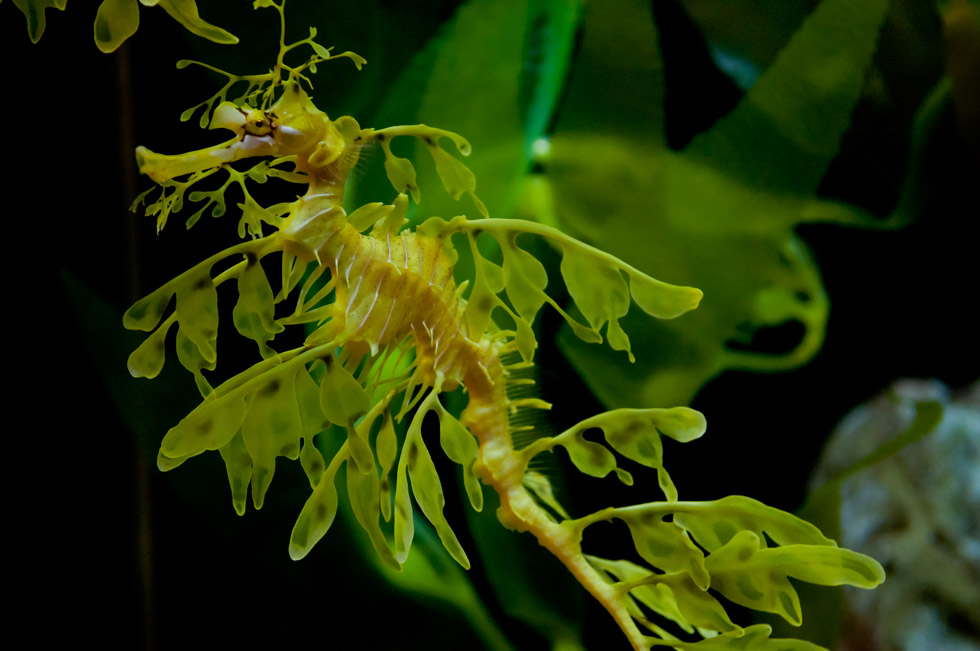 The  Adopt A Sea Dragon Program focuses on the continued habitat improvement here at the farm for the leafy and weedy sea dragons. Our  eight year leafy Sea Dragons are now  in their new habitat (tank) gifted to us by the Heidrich family which is 7 feet deep and 15 feet wide!  We hope to add a roof, photoperiod control and additional dragons to this new habitat. The off spring will be sold to public aquariums  as an alternative to wild caught specimens preserving  the wild sea dragon populations. Our goal is to raise $50,000 for these improvements. The successful breeding of the Sea Dragons will fund the Seahorse Hawaii Foundation programs well into the future!
Mahalo for your support!
Carol Cozzi-Schmarr,  Founder/President  of the Seahorse Hawaii Foundation and the  Board of Directors: Puaita Pulotu, Yuan Wang,  Dr. Dale Sarver, Craig Schmarr, Dr. Clyde Tamaru