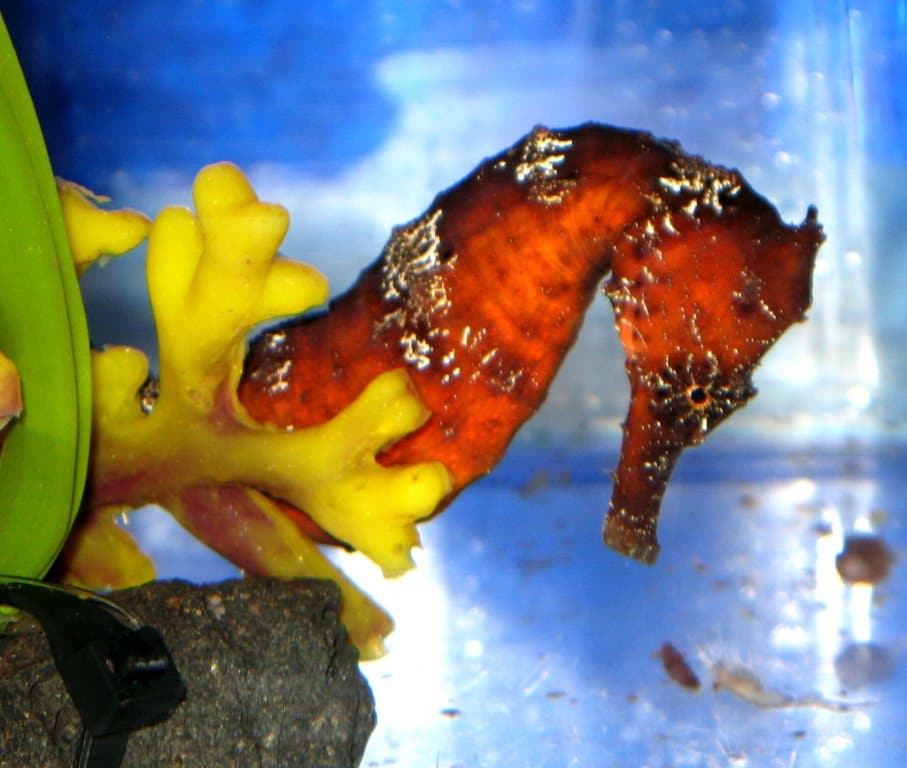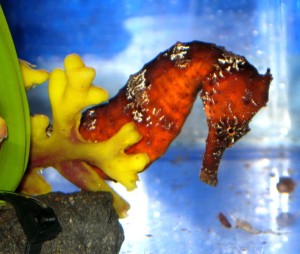 We believe that the following projects will make a significant impact in saving the seahorse and the coral reefs where they live. We invite you to be a part of these earth changing, grass roots projects now by making a tax free contribution to the Seahorse Hawaii Foundation a 501 ( c ) 3 public charity with Federal EIN # 20-5592772 and State of Hawaii Tax ID # W37503643. All contributions are welcome and are tax deductible.
Surfing for Seahorse Program feeds local surfing and ocean oriented children chili and rice at Banyans surf break in Kona on Wednesdays. This program is designed to inspire children to be educated stewards of our ocean through hands on marine educational activities such as reef walks, helping to build awareness of local marine conservation and coral reef issues. This program requires funding of $1000 per month. We would like to expand this program to beach communities everywhere.
The Adopt A Sea Dragon Program focuses on the continued habitat improvement here at the farm for the leafy and weedy sea dragons. Our eight year leafy Sea Dragons are now in their new habitat (tank) gifted to us by the Heidrich family which is 7 feet deep and 15 feet wide! We hope to add a roof, photoperiod control and additional dragons to this new habitat. The off spring will be sold to public aquariums as an alternative to wild caught specimens preserving the wild sea dragon populations. Our goal is to raise $50,000 for these improvements. The successful breeding of the Sea Dragons will fund the Seahorse Hawaii Foundation programs well into the future!
The Adopt a Seahorse Program is dedicated to releasing seahorses in Marine Protected Areas (MPA's) in West Hawaii, Tavarua, Fiji and Vava u, Tonga. The Hawaii Fisheries Act now protects seahorses in West Hawaii, which is the only place in the Hawaiian Islands where the seahorses are protected. The King of Tonga have gifted an entire island and the surrounding reef to our Seahorse Hawaii Foundation Director, Puaita Pulotu, to create a model Marine Protected Area. In Tavarua, we are working with children from Hawaii and Fiji together with Fijian Elders and Tavarua Resort owners to inspire marine stewardship through the re- establishment of the native seahorse into the MPA surrounding this world famous surf resort, becoming a model for other ocean communities. Our goal is to raise $20,000 annually for this restocking program.
Adopt an Island! Help us protect the pristine underwater world around the island of Fu uamotu in Vava u, Tonga. Just like protecting the rain forest on land, the reefs are the lungs of the ocean and need our urgent help and protection. This protected area will serve as a wild nursery ground for re-seeding nearby reefs that have been heavily stripped for food by local communities, foreign countries, poachers and aquarium collectors. This reserve will be a save home to coral, turtles, giant clams, seahorses, sea cucumbers, ornamental and predatory fish. The island will have a world class green eco-lodge and research center. This project will serve as an example to the children of our world on how to be good stewards of our ocean. Our goal is to raise $100,000 in 2015 to kick start the project.
The Adopt a Reef Fish Program is to produce the first yellow tang in captivity to demonstrate that the farming of yellow tangs is a real alternative to the wild caught yellow tang fishery here in Kona. Success will lead to the end of this wild fishery forever, helping to restore our reefs here in Hawaii to the pristine state they were 100 years ago. Our kick start amount is $50,000.The commercial culturing of the yellow tang will fund all the Seahorse Hawaii Foundation program for years into the future.
Mahalo for your support
Carol Cozzi-Schmarr, Founder/President of the Seahorse Hawaii Foundation
Board of Directors: Puaita Pulotu, Yuan Wang, Dr. Dale Sarver, Craig Schmarr, Dr. Clyde Tamaru